Love Your Melon Beanies
Last year I receieved a message . . .
FROM A LOVELY AMBASSADOR AT LOVE YOUR MELON.
SHE TOLD ME THAT THEIR TEAM HAD A GOAL, CALLED "THE CELEBRITY CHALLENGE," WHICH WAS TO SPREAD AWARENESS ABOUT PEDIATRIC CANCER AND TO BUILD A NETWORK OF CELEBRITIES THAT CHILDREN BATTLING CANCER ALL OVER THE UNITED STATES CAN LOOK UP TO AND FEEL GOOD ABOUT!
I WAS HONORED.
I IMMEDIATELY FELL IN LOVE WITH THE COMPANY'S MISSION AND AGREED TO HELP SPREAD AWARENESS ABOUT PEDIATRIC CANCER.
LOVE YOUR MELON IS AN APPAREL BRAND DEDICATED TO GIVING A HAT TO EVERY CHILD BATTLING CANCER IN AMERICA AS WELL AS SUPPORTING NONPROFIT ORGANIZATIONS WHO LEAD THE FIGHT AGAINST PEDIATRIC CANCER.
FIFTY PERCENT (50%) OF PROFIT FROM THE SALE OF ALL LOVE YOUR MELON PRODUCTS IS GIVEN TO THEIR NONPROFIT PARTNERS.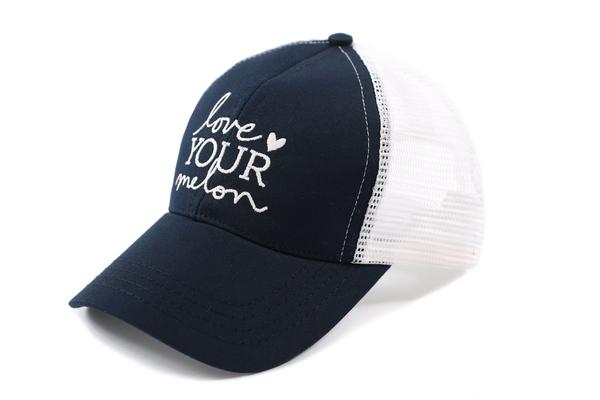 THEY HAVE A BEAUTIFUL COLLECTION OF ITEMS, RANGING FROM BEANIES, ACCESSORIES, APPAREL AND CAPS, IN A WIDE VARIETY OF DIFFERENT COLORS.
Celebrities who ♡ Your Melon:
JUSTIN BIEBER ♡
ASHTON KUTCHER ♡
MILA KUNIS ♡
SOPHIA BUSH ♡
DR MEHMET OZ ♡
JESSICA SIMPSON ♡
KALEY CUOCO ♡
STEVEN TYLER ♡
After achieving the original goal of giving 45,000 hats...