The 2018 JUNO Awards
Lights, camera, awards . .
This was my first year attending The Juno awards and words could not describe how ecstatic I was to be apart of Canada's largest night for music. This was literally like the Canadian version of the Grammys and I couldn't be more proud to call this vibrant and diverse Country my home full of such talented artists.
#ProudToBeCanadian 🇨🇦
My extensive itinerary . . .
From March 23rd - 25th, my schedule was quite hectic! From morning to night, I had an extensive itinerary to follow that was full of fun and unforgettable Juno events!
Ready Player One Activation
In celebration of Steven Spielberg's highly anticipated
"Ready Player One" film, a one-of-a-kind three storey riveting exhibit was set up, offering fans the chance to step inside the film first hand. I even got to play some old school arcade games!☺
The exhibit was also stationed near the "Let's Hear It" stage where you could listen to some live music. ♫
CARAS/JUNO Team Introduction at Honey Salt, located at Parq Vancouver.
Got to enjoy some lovely conversations over their finest teas, savory bites, sweet tiers and the most delicious crepes!
I absolutely stuffed my face with carbs and felt like I had a food baby after. #TreatYoSelf
JUNO Welcome Reception Presented by Music Canada
This event welcomed 1,200+ guests and was the official kick off to The Juno Awards Weekend. I was treated to sensational cocktails, and delicious hors d'oeuvres.
Once again, I stuffed my face with food and had major food coma by the end of the night. #YOLO
Beats Per Moment by Lululemon
Sweat. Connect. Discover Your Practice.
We got to enjoy an amazing morning of Yoga, while Canadian DJ Felix Cartal spun some sick tunes.
Workout wear & Mat supplied by Lululemon ♡
Vinyasa yoga with Ryan Leier
This was a super chill area where I was offered generous amounts of food and beverages, exciting performances and complimentary hair, nail and makeup services.
You can just assume by now that there was an unlimited supply of complimentary goodies throughout the entire weekend. #DreamComeTrue
Broadcasting live from the Juno TV Apple Music Lounge backstage at the 2018 Juno Awards.
They asked me what the best part of the Juno's were and I said "I'm not going to lie . . . the food." I mean, does my answer really surprise you though? Shocker! Haha ☺
JUNO Gala Cocktail Presented by SOCAN
A pre-party to The Juno Gala Dinner & Awards that hosted this year's nominees as well as the recipients of the Walt Grealis Special Achievement Award and the Humanitarian Award 2018 International Achievement Award.
The Gala Reception was Presented by Factor and the Government of Canada, while The Juno Gala Dinner & Awards was Presented by SOCAN.
From left to right: Lights, Jessie Reyez & Ruth B
JUNOfest Presented by CBC Music
15+ venues across Vancouver
Friday and Saturday were a two night music celebration that showcased the diverse spectrum of artists in Canada, featuring over 100 bands.
This dazzling evening began with The Juno Award nominees, performers, and presenters walking the Red Carpet as they arrive at the Rogers Arena. JUNOTV.CA streamed the Red Carpet live as excited fans and national media welcomed the arrivals prior to
the live CBC Broadcast.
Jackson-Triggs Red Carpet Lounge
A private, exclusive event where Juno nominees, performing artists, and music industry VIP guests celebrate the achievements of our Canadian artists while enjoying cocktails and hors d'oeuvres prior to the Broadcast.
FYI, thats Mark McMorris, a mega bae Canadian professional snowboarder / Olympic medalist. #Sweetheart. ♡
The 2018 JUNO Awards Broadcast
Sunday night was the live CBC Broadcast of The Juno Awards hosted by the one and only Michael Buble. The evening included unforgettable performances, special appearances and surprise moments with Canada's hottest artists.
Can't complain when you get front row seats and you're close enough to high five all of the artists as they head back stage after winning their awards.
And thats Humble The Poet, one of the coolest, chillest and most inspiring dudes you'll ever meet. We were pretty much attached to the hip the entire 3 days and he quickly became my Insta boyfriend, taking all of my photos, holding my purse and even blocking the bathroom door when there was no lock haha. The Juno Awards wouldn't have been the same without him to say the least. If you want to get inspired, checkout his book "Unlearn: 101 Simple Truths For A Better Life" it's dope AF. ♡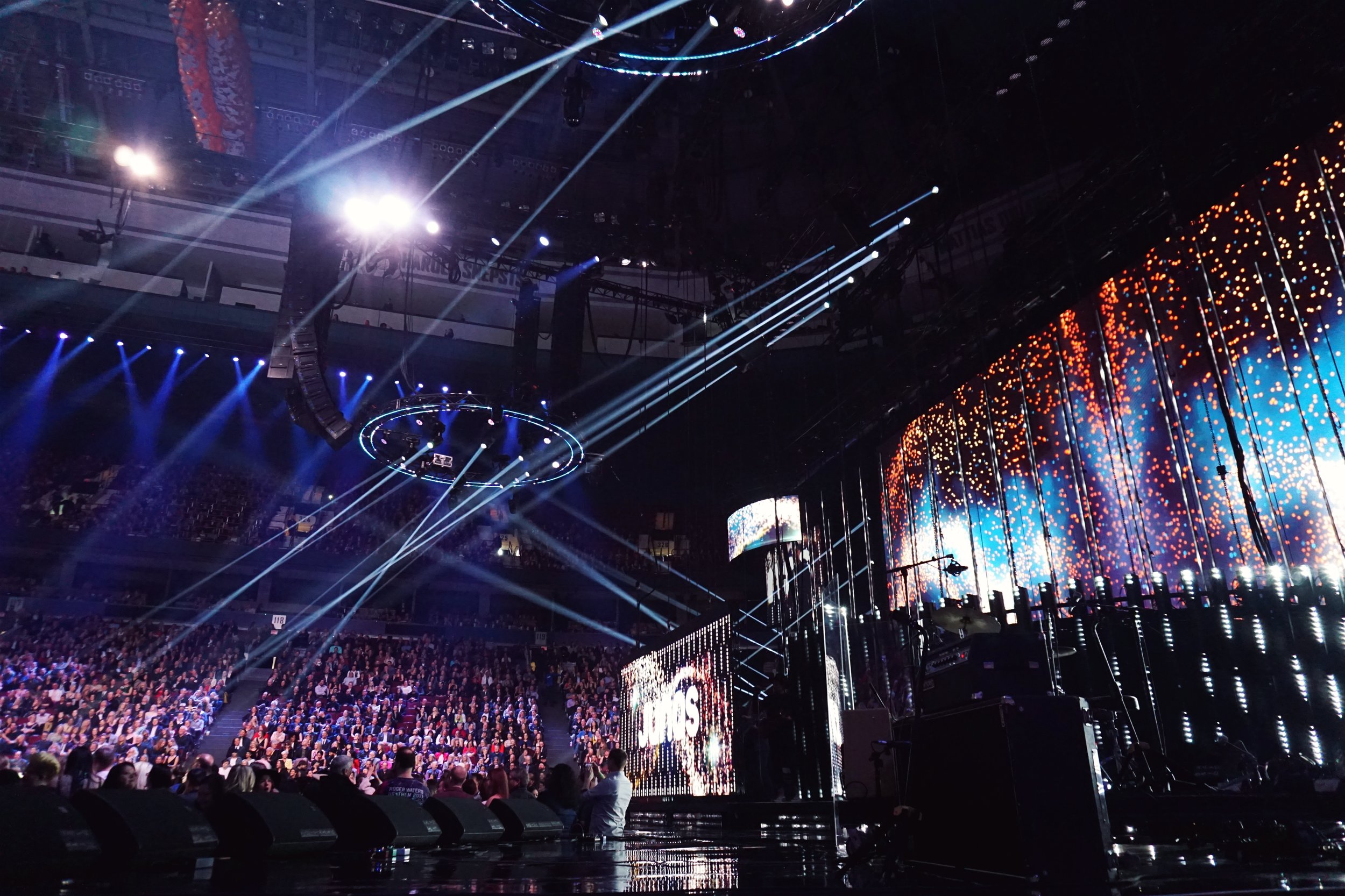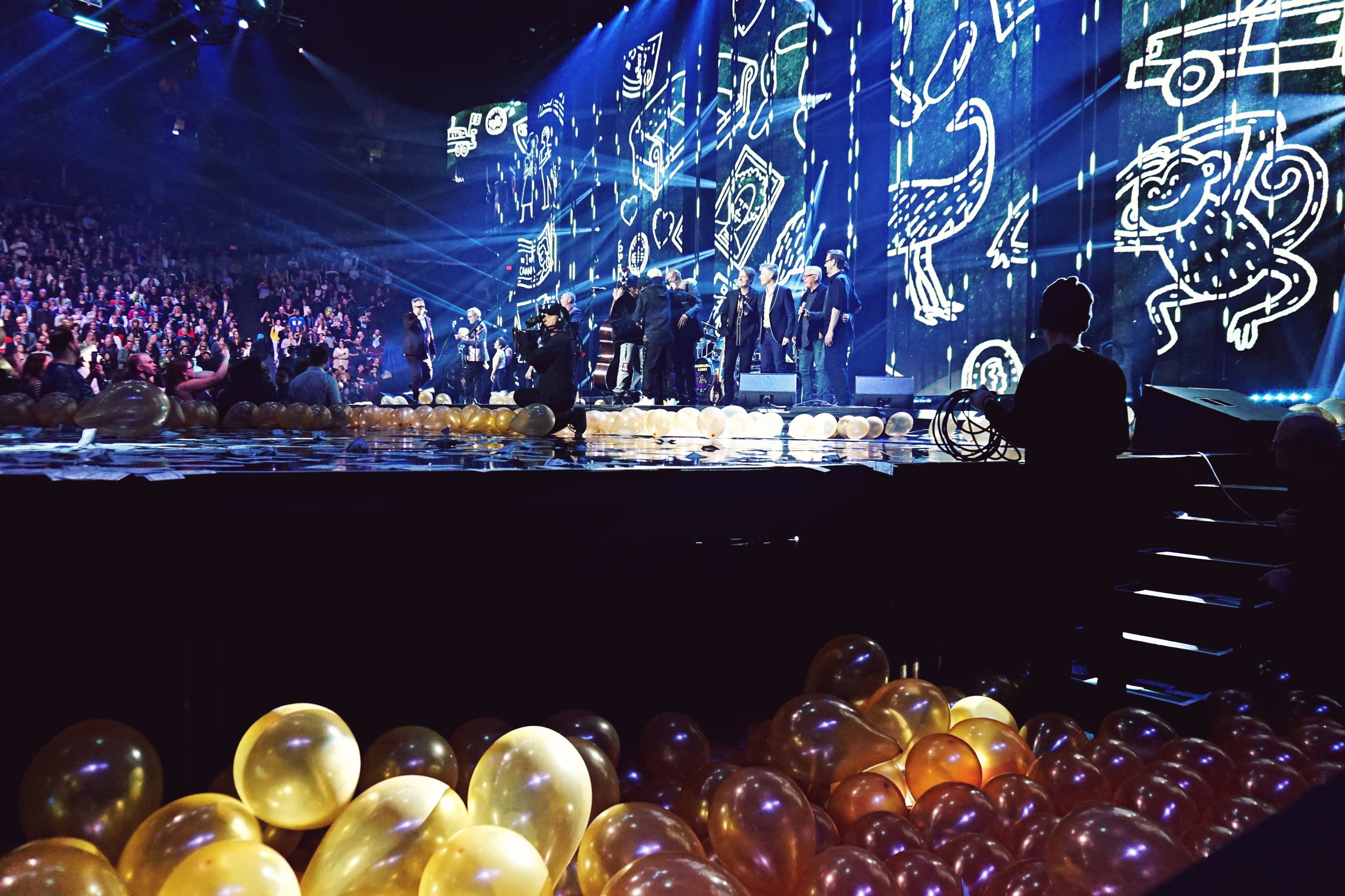 Time to hit the gym . . .