Tanadewa Luxury Villas
Perfect romantic getaway...
Run away with your honey and get lavished with contemporary Balinese design, private plunge pools, open living and dining areas, and luxurious bathrooms with soaking tubs, all hidden on a quiet hilltop with a stunning view. ♡
Came back to my villa with this beautiful surprise... (No, I sadly did not get married)
Private candlelight dinner ♥
Sorry, but not sorry.
You can probably imagine how many "awes" I said in one evening... Well, let me be the first to tell you that there were many.
I mean, seriously though... I can't even right now.
From endless amounts of rose pedals, lit up candles and the most beautiful water view, it really was the perfect fairytale.
The only thing missing was the man of my dreams, right?! ☺
Also, the evening wouldn't have been complete without the wonderful service from the ever so lovely Wairat. ♡
➳ Quiet hilltop location
➳ Elegant, spacious villas with private pools
➳ Luxurious bathrooms with soak tubs
➳ Two-bedroom villas have panoramic views
➳ Beautiful spa (Amazing Earth Massage)
➳ Rooftop restaurant with expansive views
➳ Small fitness centre
➳ Indoor and outdoor meeting and wedding venues
➳ Complimentary Wi-Fi
➳ Free shuttle service to Nusa Dua and Bali Collection
➳ P E R F E C T service
My gorgeous veggie floating breakfast ☺
Breakfast time was my favorite time of the day.
Veggie omelette or poached eggs, pastry basket, fruit plate, hot tea & fresh pressed juice was how i would always start my days energized at tanadewa.
The friendly smiles from the staff always made my mornings brighter. ☼
Let your mind, body & soul relax...
During my 4 night stay at Tanadewa, I had the privilege of receiving two a m a z i n g Earth massages. I had a massage pretty much every other day while I was in Bali and I must say that the massage at this villa was my absolute favorite. It was pure heaven on Earth.
* A must try if you're staying here.
They provide complimentary shuttles down to Nusa Dua Beach. If you need me, thats where you'll find me. ♡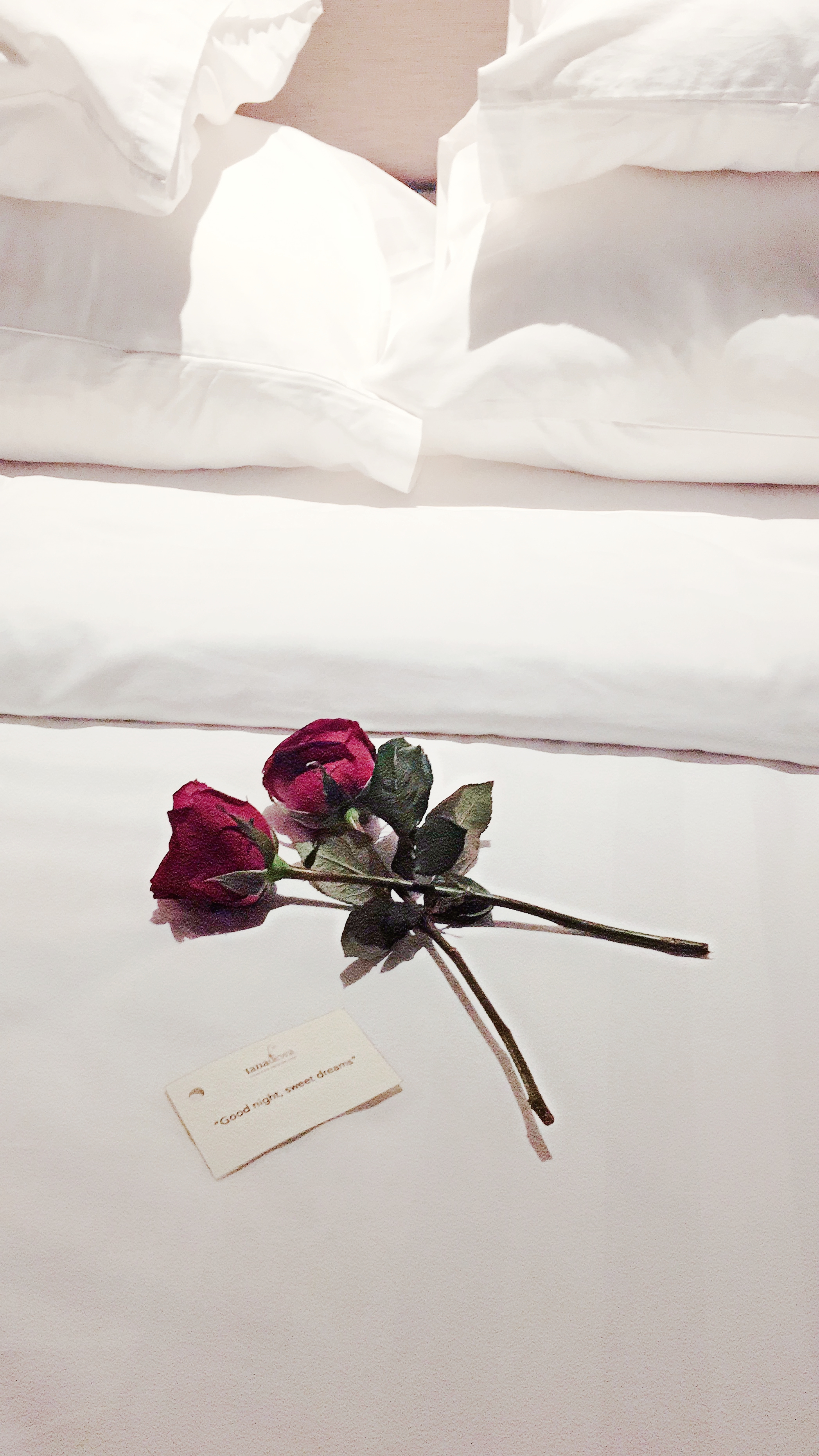 I was blown away by the amount of generosity and love that I received from the staff at Tanadewa, that quickly became family. From the simple good mornings, smiles, helping hands, and simple gestures, I definitely shed a few tears when I said my goodbyes.
Huge thank you to the team & staff at Tanadewa for an unforgettable stay. I look forward to coming back.
Much love,
G xx